Jamaica Institute For Financial Services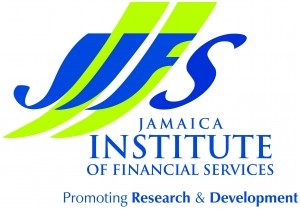 The Jamaica Institute of Financial Services (JIFS) was established as The Jamaica Institute of Bankers (JIOB) in 1977 by the Bank of Jamaica and the Commercial Banks. In 1999 the Jamaica Bankers Association (JBA) assumed full responsibility for its operations. The name change took effect in May 2010 to reflect its mandate to offer its range of training and education services to the entire financial services sector and not just the banking sector.
With its wide cadre of local and international facilitators, it offers training programmes both on the open market and tailored for in-house purposes. In addition to offering short-term training courses and seminars, the Institute offers a number international certification programmes geared specifically towards the financial services sector.
In its effort to prepare professionals for the global market place it has forged a number of strategic partnerships both locally and overseas.
Through our partnership, the constituents of the JIFS have access to the following management and leadership programs: