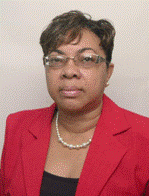 Fay Pape-Sukhu is an experienced HR practitioner who has vast understanding working in Jamaica and the wider Caribbean with multi-disciplinary management teams across private and public sectors.
Some of the institutions that have benefitted from her expertise are HEART/NTA, Capital & Credit Merchant Bank, RBTT Jamaica Ltd, HRMATT and Life of Jamaica.
Fay possesses refined skills in the areas of organisational restructuring and development as well as implementing and coordinating leadership and management development programs.
A MBA graduate of Barry University, Fay completed her first degree at the University of the West Indies – Mona.