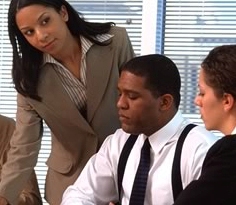 Developing the knowledge and skills of managers and leaders is ongoing. But so often managers get so bogged down that they hardly develop these skills. This webinar series is aimed at providing short, relevant and powerful training and development for busy managers.
The webinars are build around Harvard Managementor modules and the format and elements of delivery is a follows:
Participants acquire access to the relevant Harvard Managementor module.
A pre-assessment and assignment is sent and completed before the webinar.
The webinar is used to train, discuss and clarify the key concepts and design on-the-ground-applications that can be implemented immediately.
Participants complete an impact assessment 30-45 days after webinar and report their results to us.
Certificate of completion is issued for completing the online reviews, passing the online test and submitting the impact assessment and statement of results.
The webinars are scheduled twice monthly. For more details on the 2012 schedule and to register online click in the respective areas below.
Choose Your Webinar and Regsiter Here